THAI GARDEN HOUSE
Gallery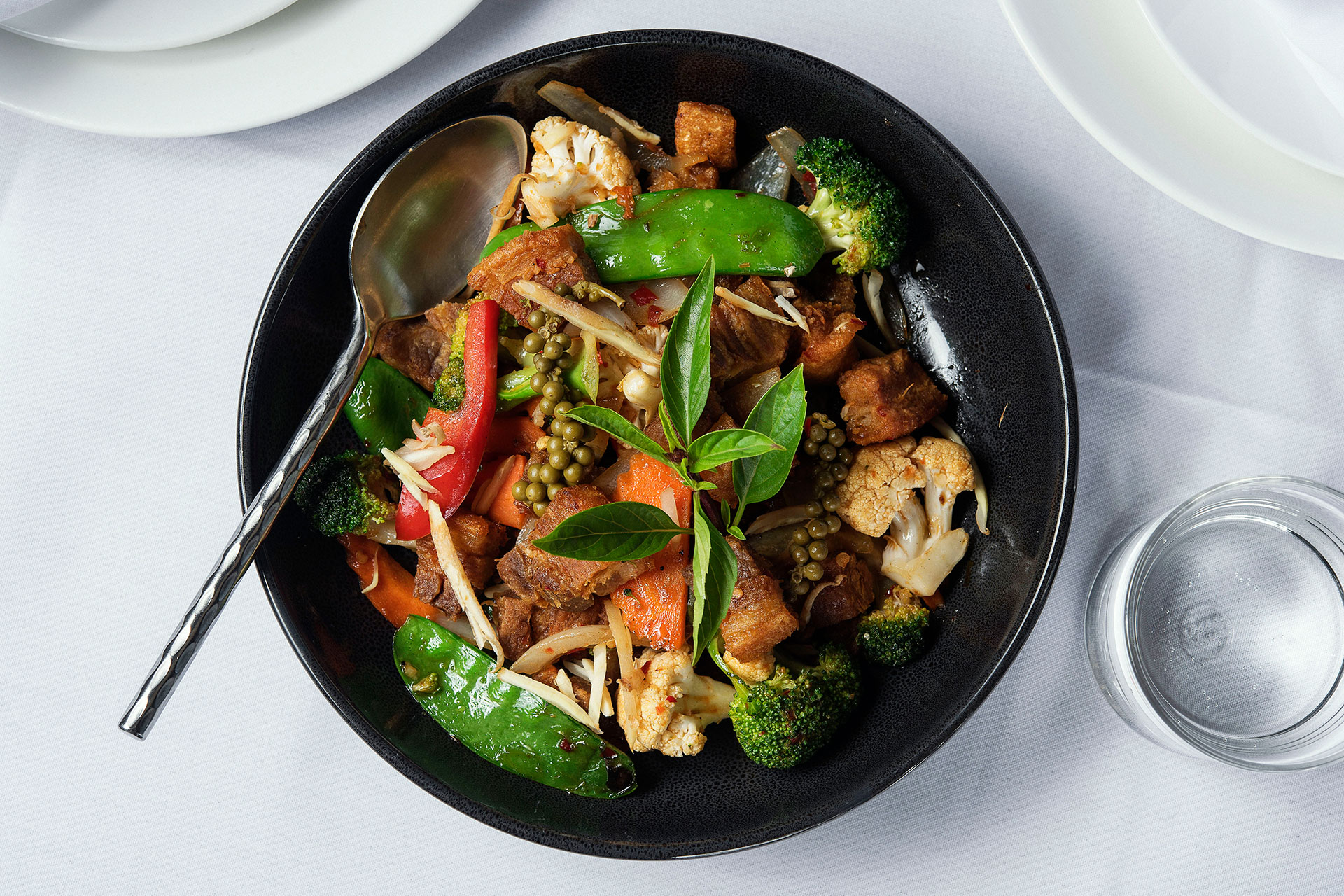 BURNING WOK STIR-FRIED
Phuket Pork Belly
---
Wok stir fried bite size crispy pork belly with fresh hot chilli paste, onion wedges, vegetables, green pepper corn, capsicum, wild ginger root strips and Thai sweet basil.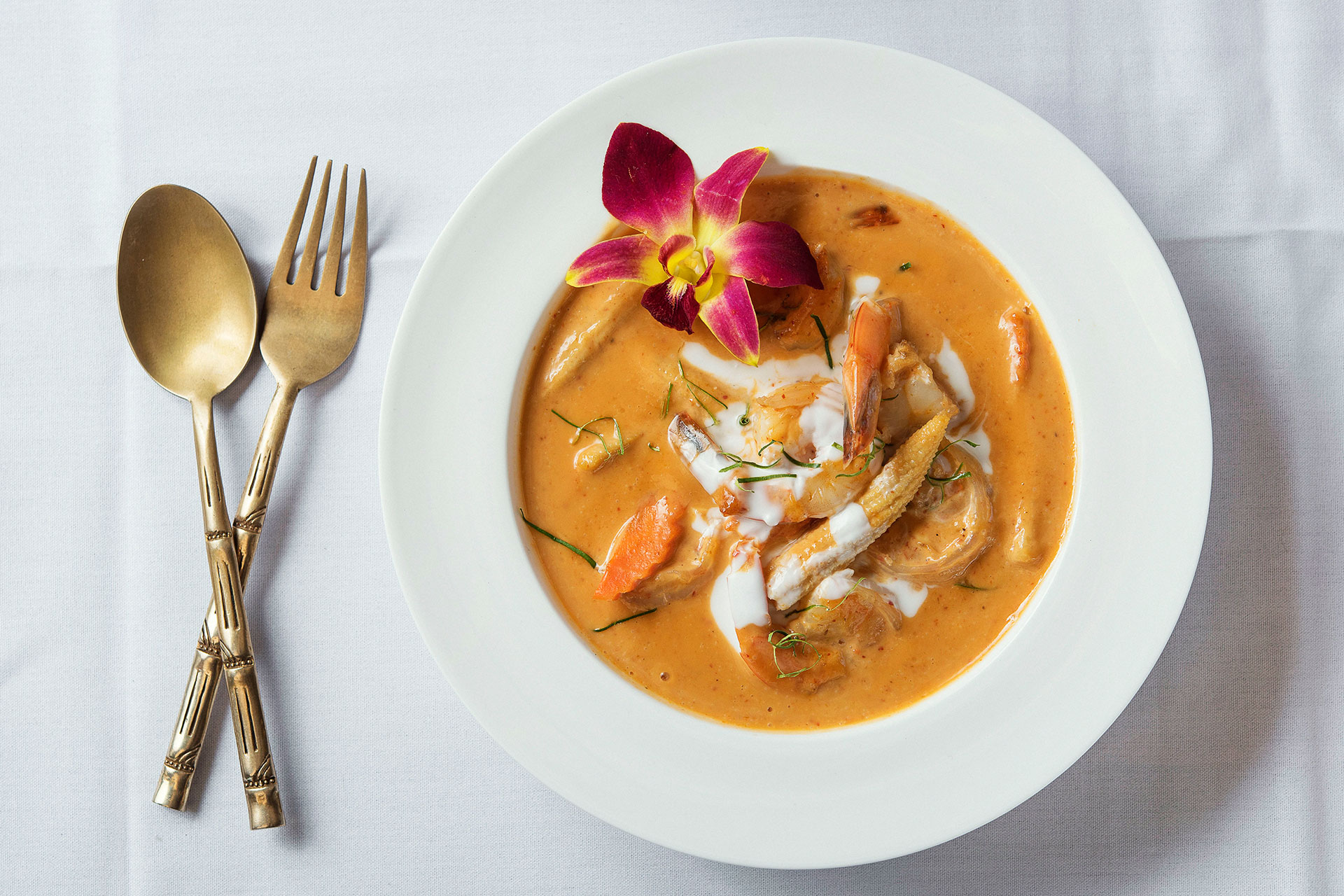 AUTHENTIC CURRY POT
Panang Curry Prawns
---
Tiger prawns, baby corn, carrot and fresh kaffir lime leaves strips simmered in Thai Garden House medium-mild curry.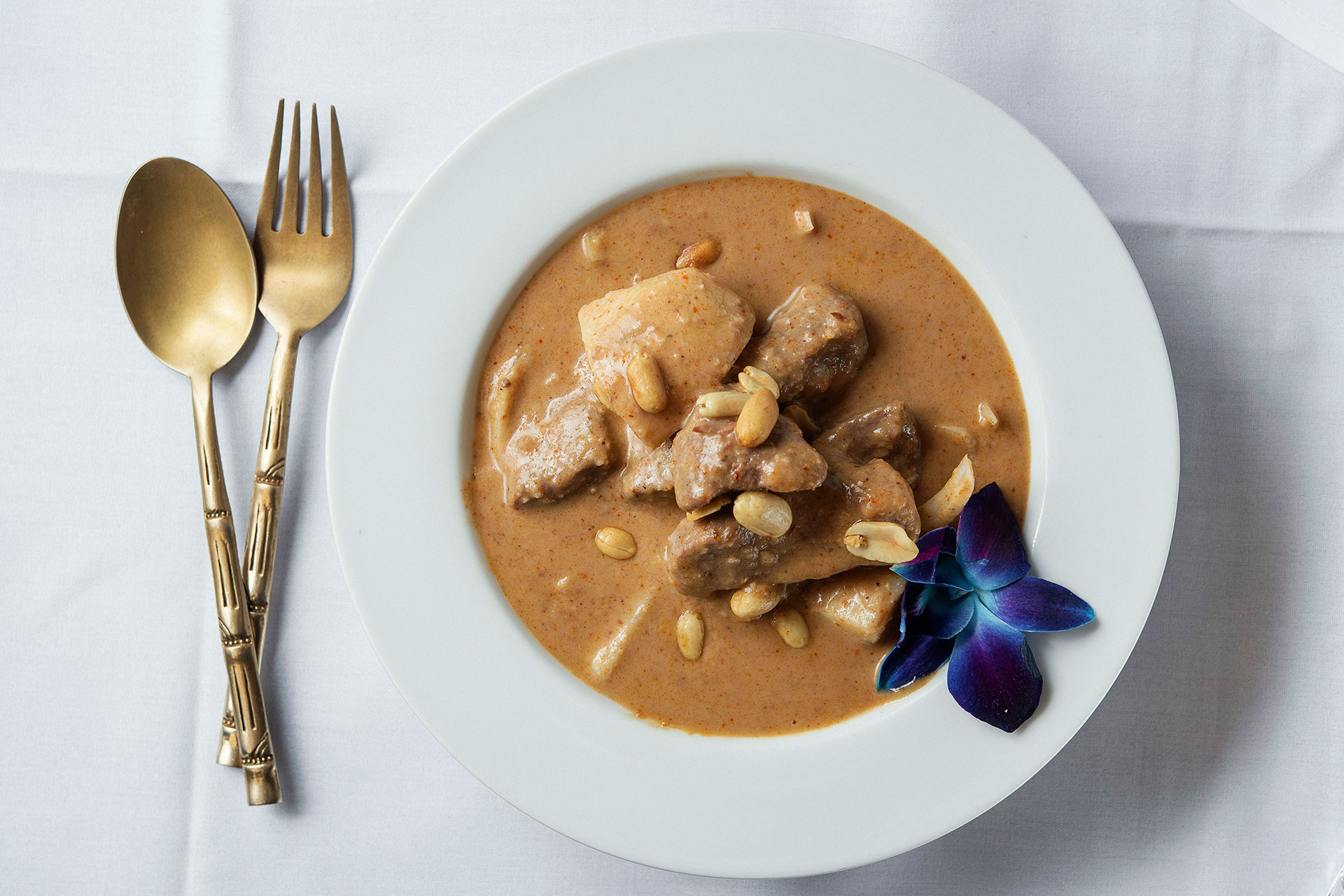 AUTHENTIC CURRY POT
Massaman Curry
---
Chunky cut top side steak, potatoes, onion, gently stewed in aromatic sweet massaman curry, a touch of peanut paste & garnished with roasted peanuts.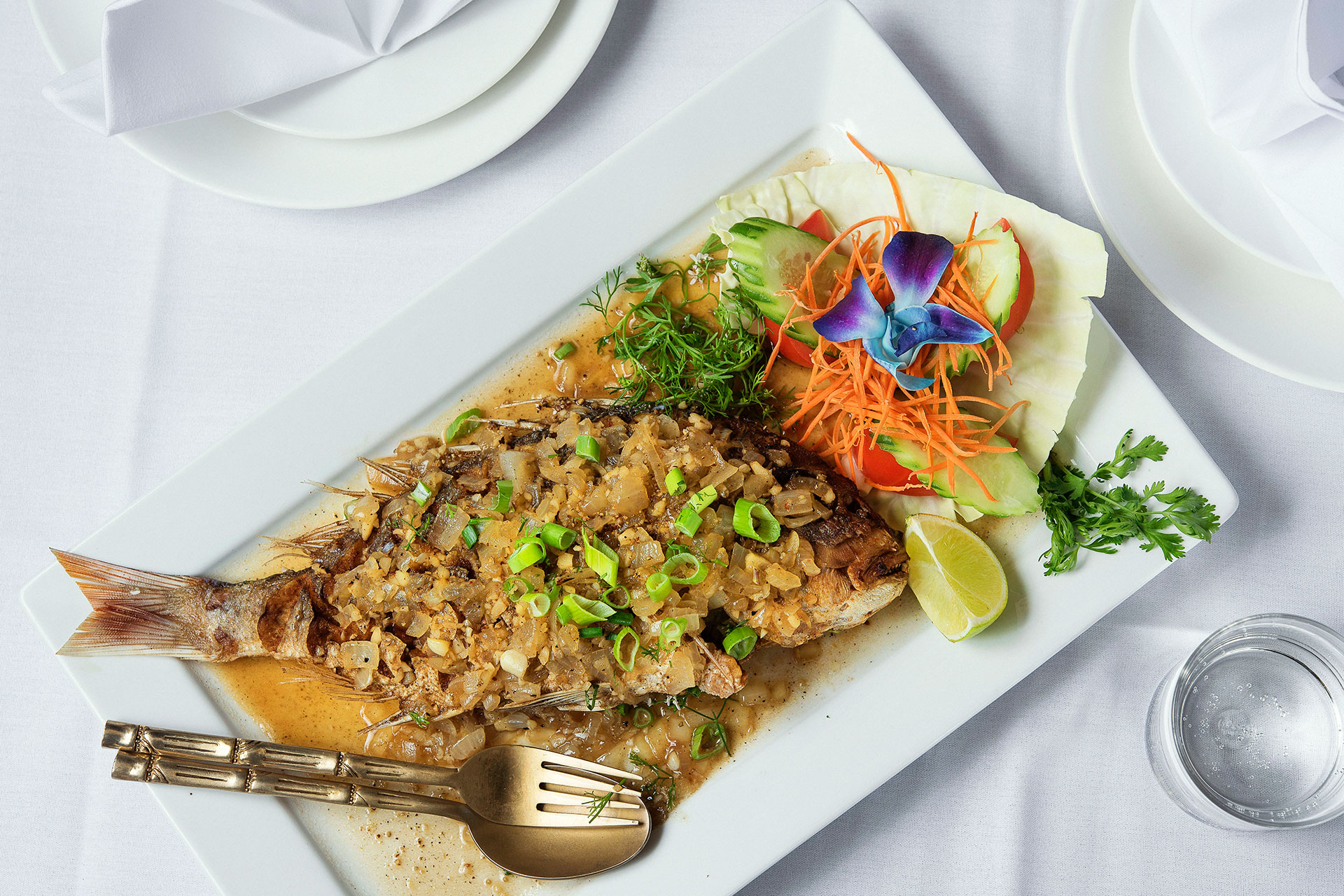 FISH
Snapper with Garlic & Pepper Sauce
---
Deep fried whole snapper topped with garlic and pepper sauce and chopped fresh herbs.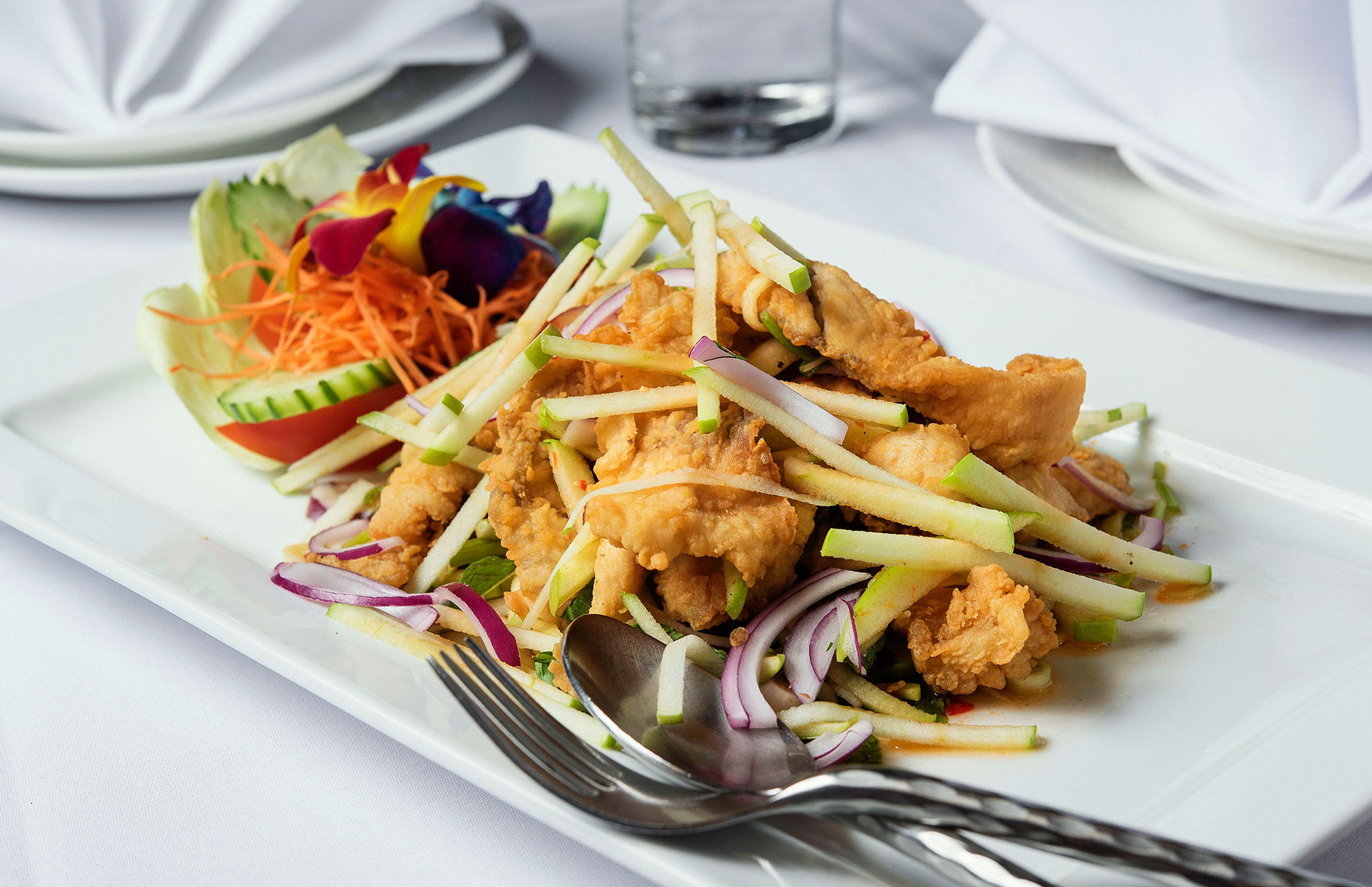 SALADS
Yum Barramundi
---
Deep fried barramundi fillet strips topped with salad of sliced Granny Smith apple or green mango (seasonal), red onion, Thai fresh herbs and fresh hot chilli lime fish sauce dressing.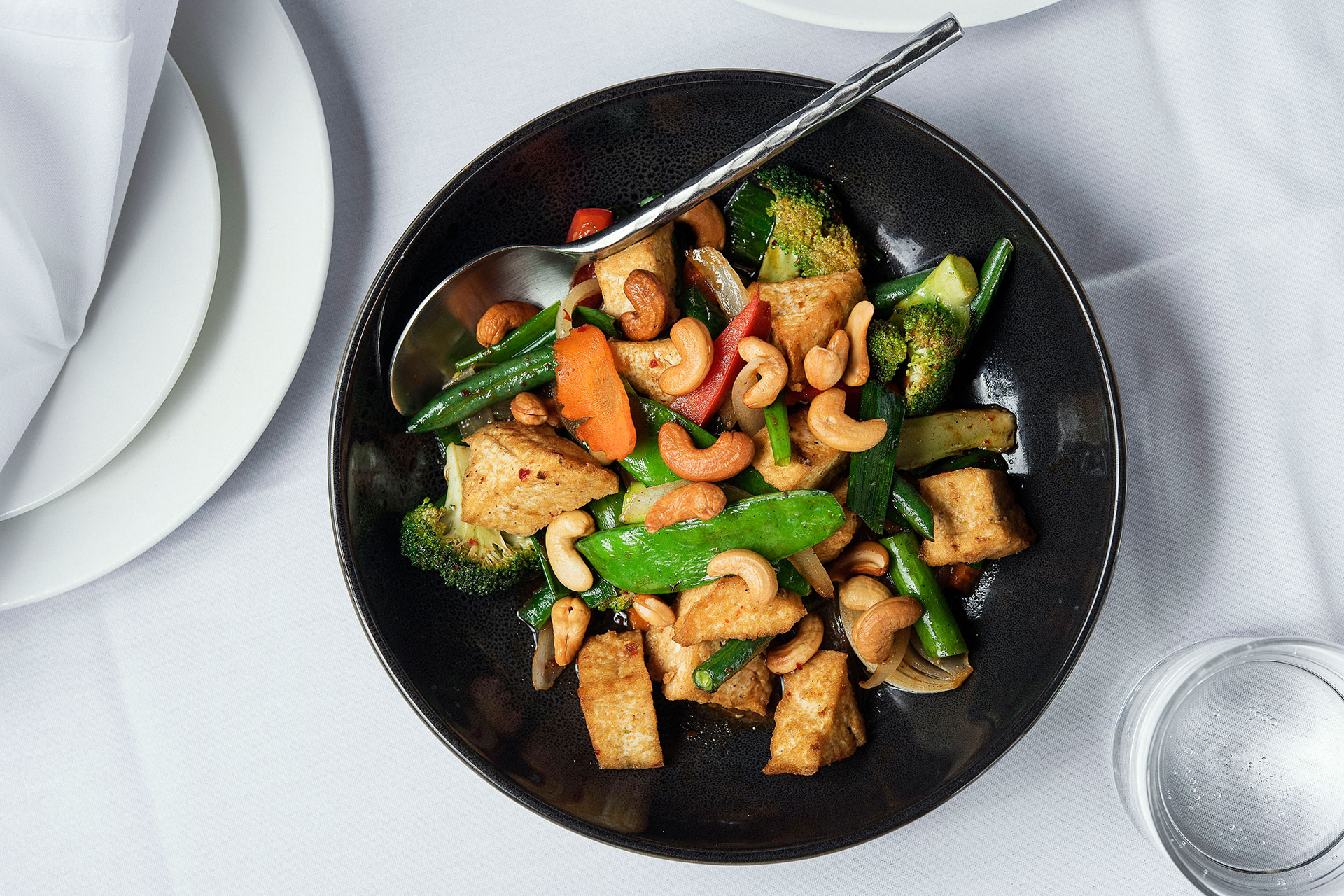 VEGETARIAN SALAD & STIR FRIED
Cashew Nut Tofu
---
Stir fried Tofu with roasted sweet chilli jam, mixed vegetables, topped with roasted cashew nuts.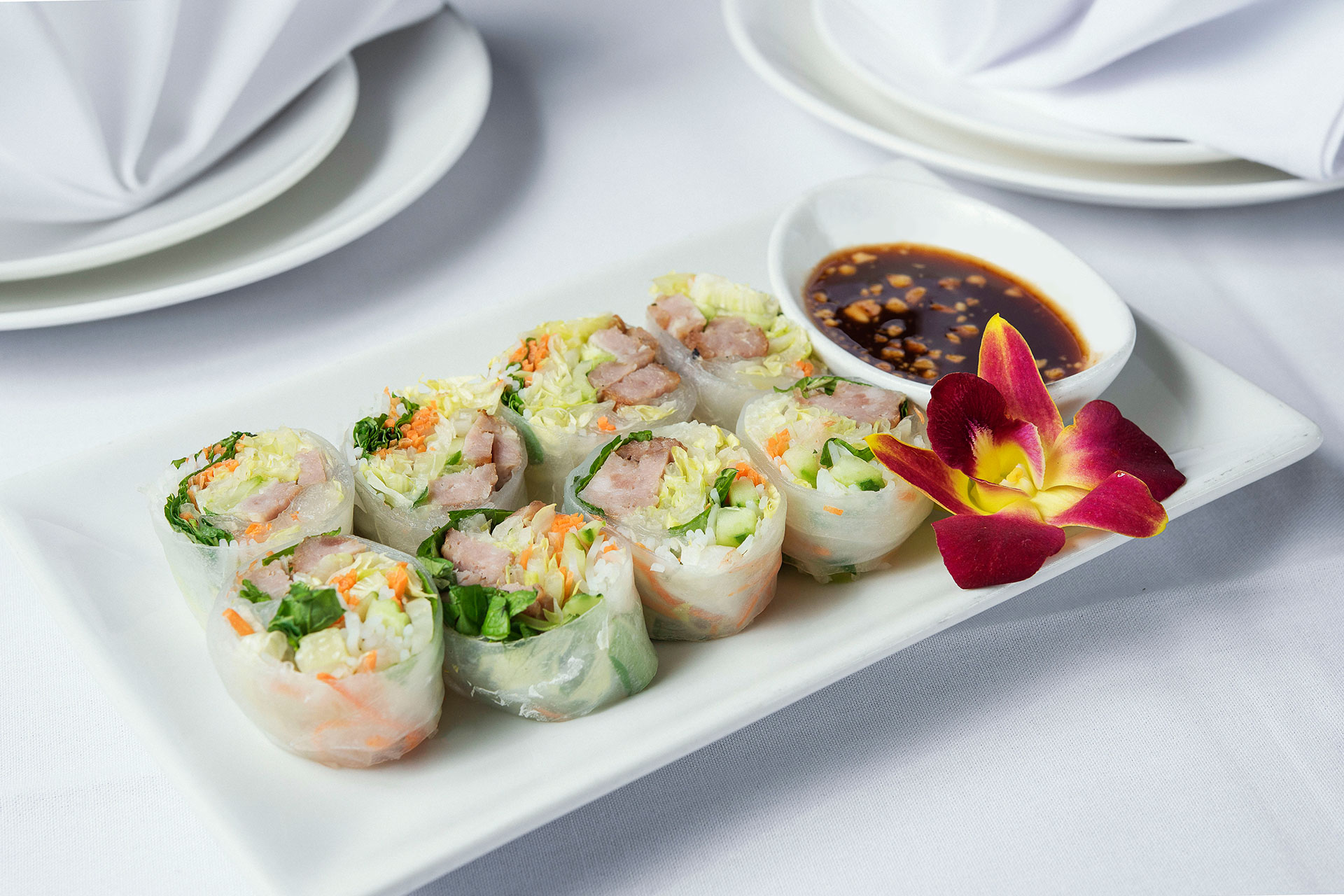 ENTREE
Pork Roll Delux
---
Rice Paper roll filled with grilled pork strips, rice noodle, lettuce, mint, shredded carrot and cucumber, served with tamarind and crushed peanut sauce.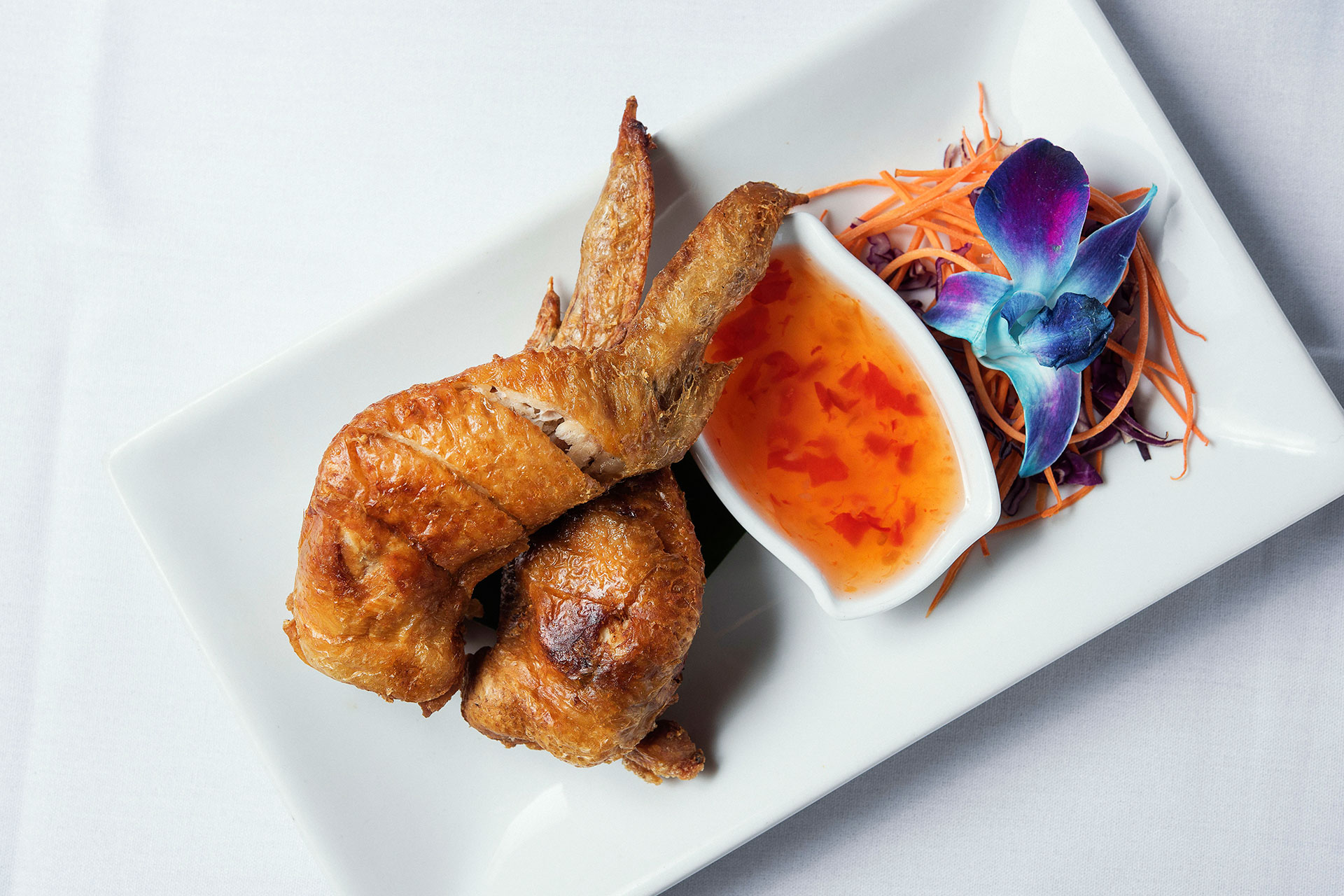 ENTREE
Stuffed Chicken Wings (2pcs)
---
Boneless chicken wings stuffed with minced chicken and water chestnut, saute with mild spices and fresh herbs, deep fried, served with sweet chilli sauce.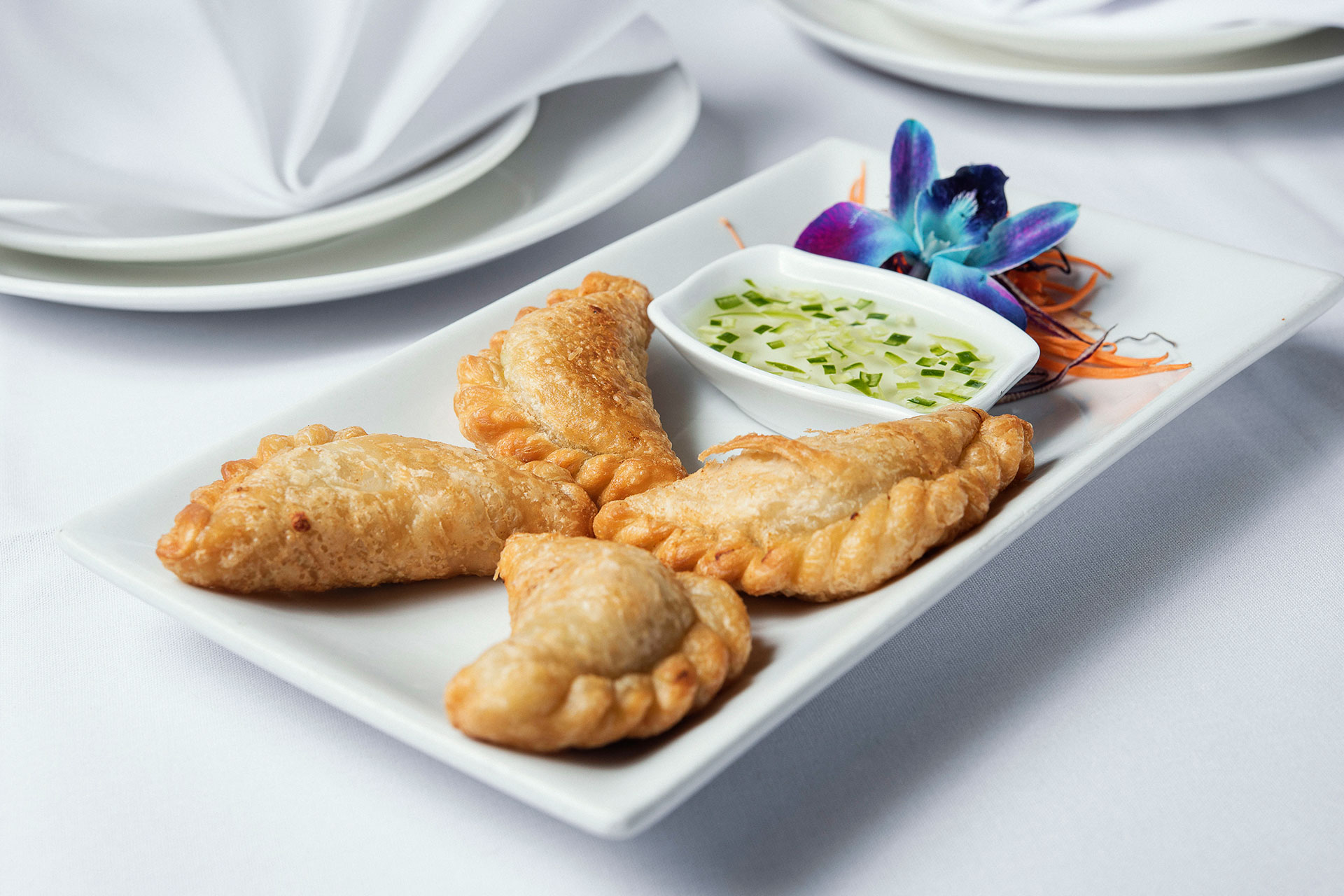 ENTREE
Curry Puff (4pcs)
---
Mince of lean beef, lightly sauté in mild curry, potato cubes, diced carrot, sweet peas and Thai herbs, deep fried, served with cucumber relish.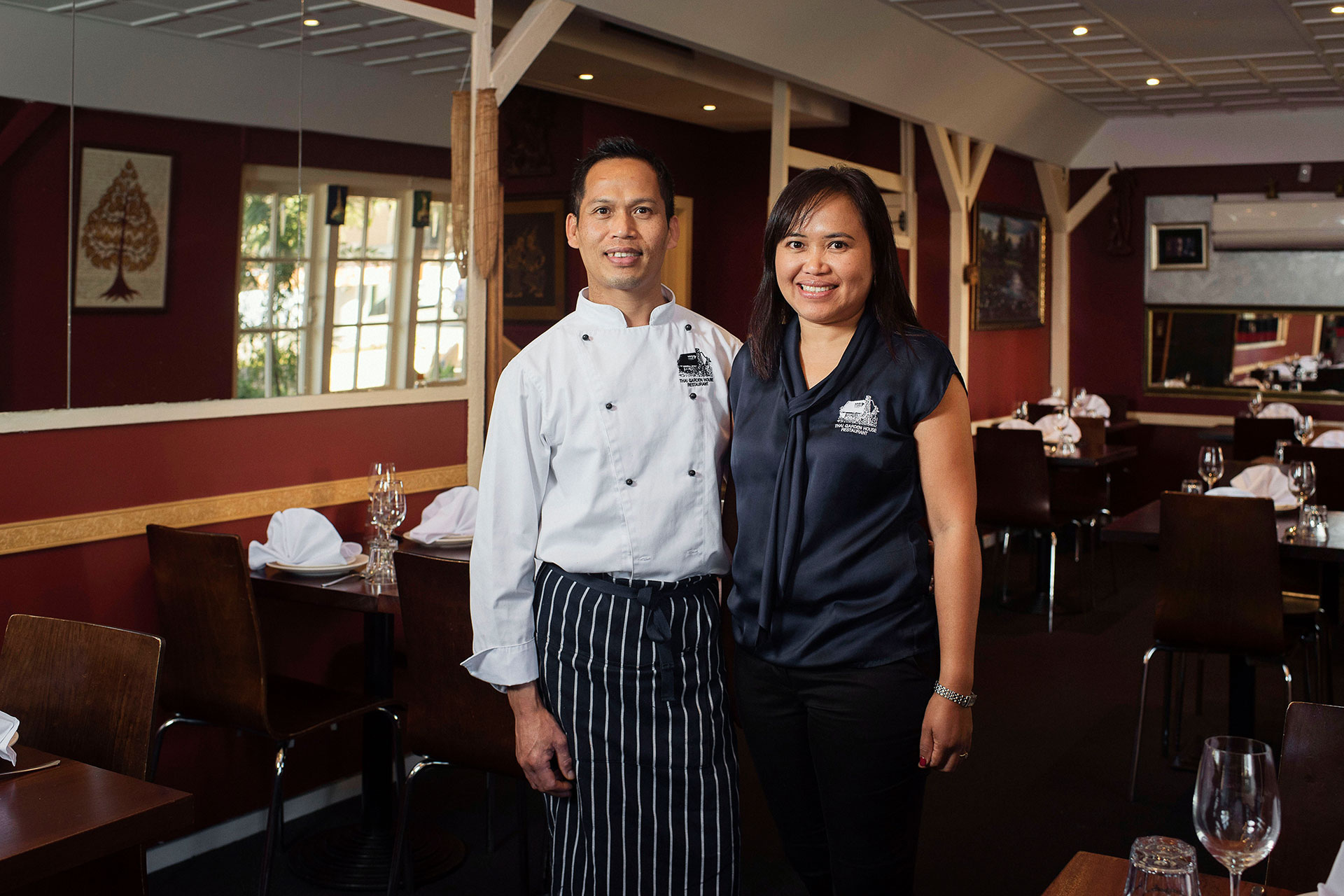 TEAM
Chef & Owner
---
Chef Salong Khammountry and Visiene Khammountry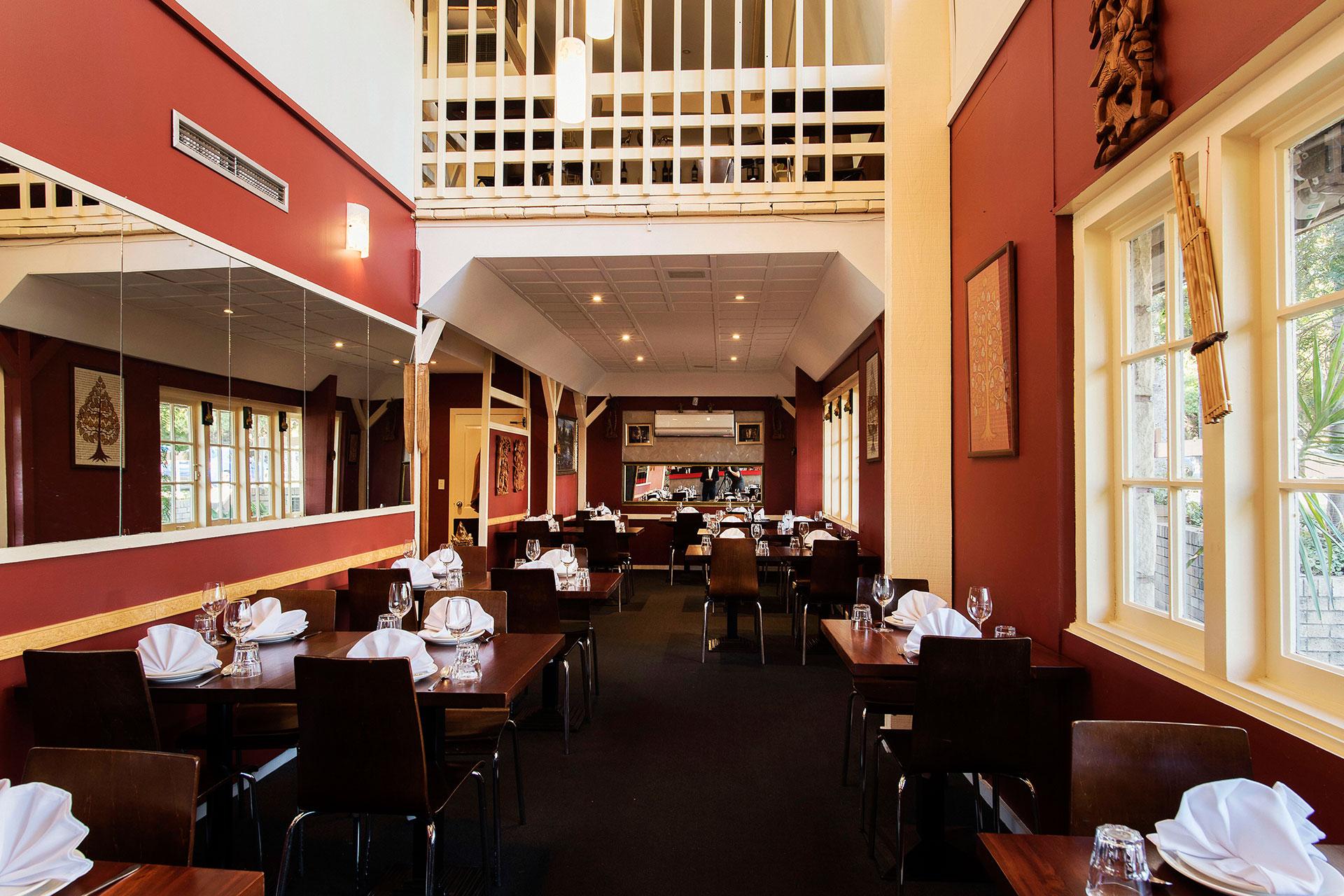 VENUE
Ground Floor Dining
---
Available for functions.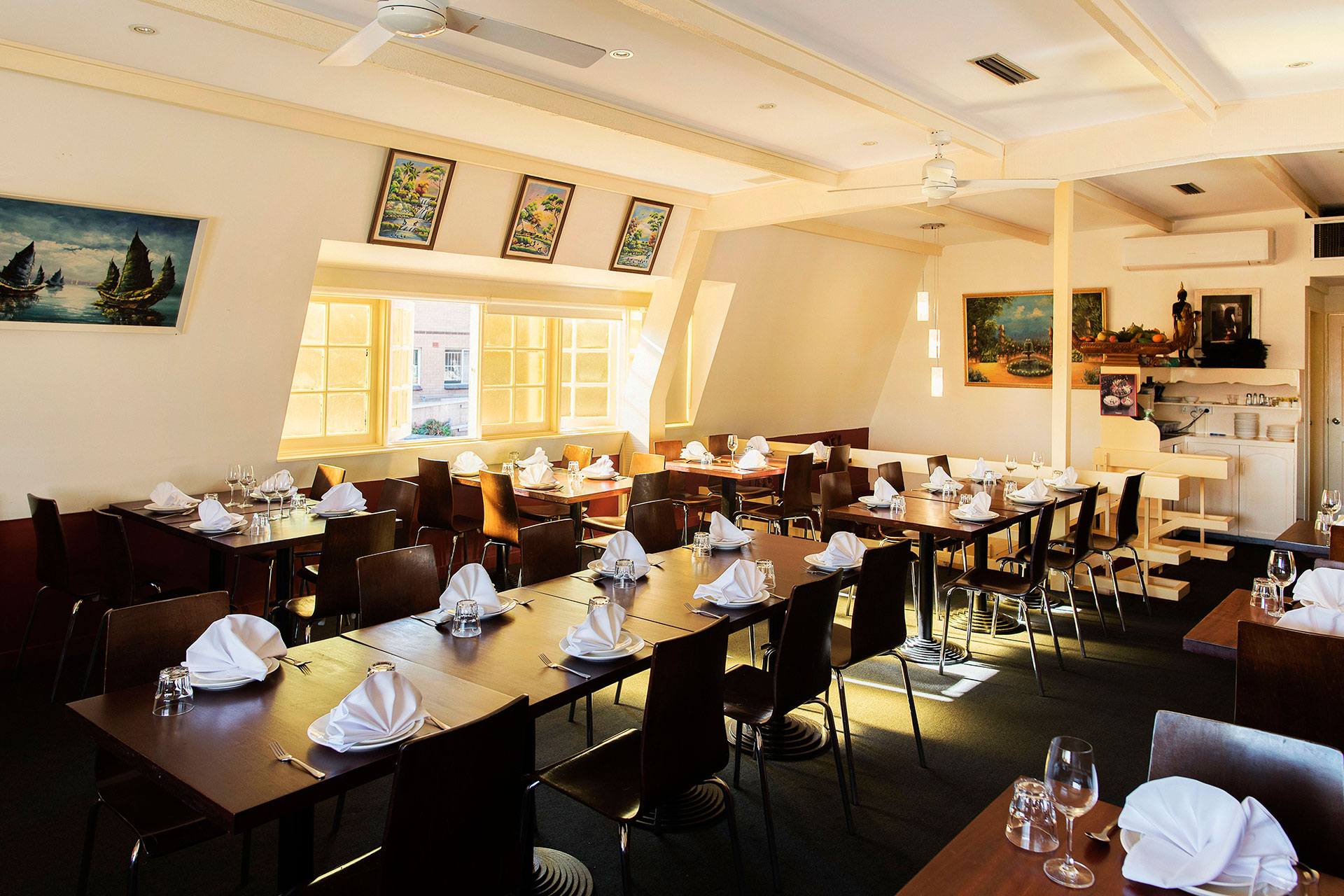 VENUE
Upstairs Dining
---
Available for functions.